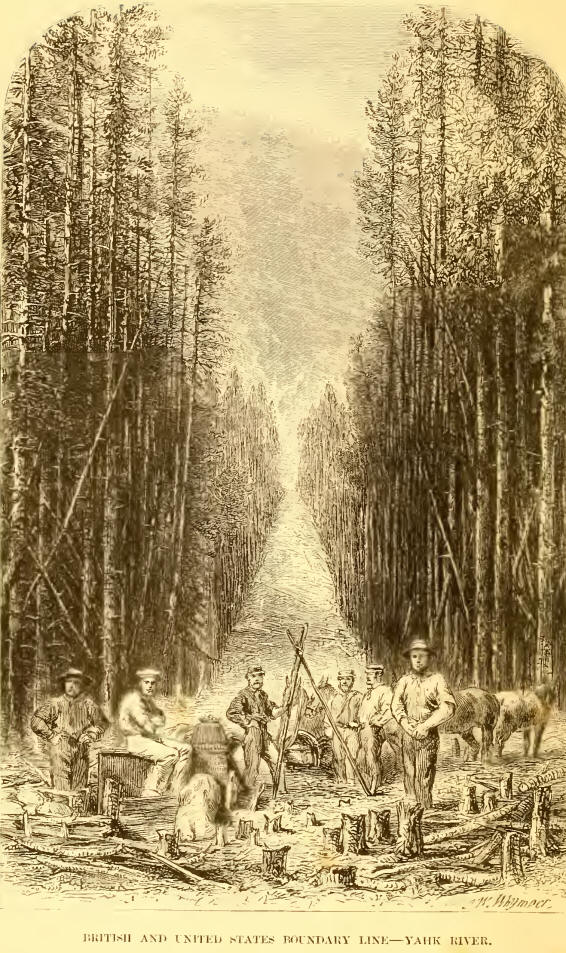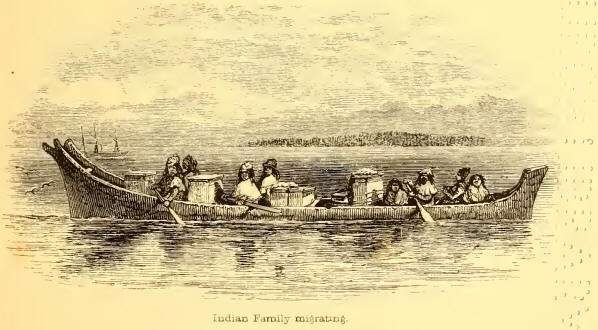 PREFACE
So little is yet known about British Columbia and Vancouver Island that the Author hopes his experience of four years, spent in the survey and exploration of both these Colonies, may be found of interest.

To Dr. Wood, R.N., of H.M.S. 'Hecate,' to the several travellers from whom information has been obtained and whose names occur in the book, as well as to the others, too many to enumerate, who have assisted him in various ways, the Author begs to return his thanks.

To Mr. E. P. Bedwell, R.N., Dr. Lyall, and Dr. Bindley, for the sketches which enliven the text, his thanks are also gratefully tendered; and last, but by no means least, to Mr. William J. Stewart, without whose aid these pages would probably never have seen the light, he gives his most cordial thanks.

For any errors which may occur in the latter part of the book the author claims the reader's indulgence, as the revision of it has been carried on in great haste amid the bustle of fitting out a ship for foreign service.

H.M.S. 'Eclipse,' October, 1862.
CONTENTS
Chapter I.
Appointment to H.M.S. 'Plumper' — Historical Sketch of the British Possessions in North-West America.
Chapter II.
Leave England — Arrive at Sandwich Islands — Stay at Honolulu — King Kame-Hame-ha and Prince Lot—The Straits of Juan de Fuca — Description of — Arrival at Esquimalt— Description of, and of Victoria.
Chapter III.
Semiahmoo Bay — Gulf of Georgia — Visit Nanahno — Coal — The Haro Archipelago — Discovery of Gold—Consecpient Excitement—Growth of Victoria — Arrival of H.M.S. 'Havannah' — Threatened disturbance at Victoria — Arrival of Colonel Moody — Abatement of the Gold Fever.
Chapter IV.
Rumour of disturbance at Yale — 'Plumper' proceeds to Langley — Canoe journey to Fort Hope — Fort Yale and Hill's Bar — Termination of the difficulty with the Miners — Miners generally — Expresses and Express Men — New Westminster — Return to Victoria — Difficulties arising from the immigration of Indians from the North.
Chapter V.
Description of the River Fraser and the Country beyond — The Bush of British Columbia — American River Steamers — The Harrison-Lilloett Route to Lytton — Account of Indian Guides, &c. — Camp Life — The Canons on the Upper Fraser.
Chapter VI.
Journey continued — Kamloops — Life of the Hudson Bay employes — Indian Chief, St. Paul — Pavilion — The Harrison-Lilloett Route.
Chapter VII.
American occupation of San Juan Island — Arrival of the Flagship, H.M.S. 'Ganges' — Inlets of the Coast of British Columbia — Autumn Survey between Nanaimo and Victoria — The 'Plumper' leaves for San Francisco — Our stay there.
Chapter VIII.
Jolmstone Strait — The North-East of Vancouver Island — Fort Rupert and Queen Charlotte Sound.
Chapter IX.
Jervis Inlet — Overland to Port Pemberton — Ship goes to observe Eclipse — To Nanaimo with 'Alert' and 'Termagant' — 'Termagant' runs . ashore — ' Alert ' accompanies ' Plumper ' to Fort Rupert — Rescue of Female Slave — Ship goes round West Coast of Island, and I go down inside in boat and up Squawmisht River in canoe — Arrival of H.M.S. 'Hecate'.
Chapter X.
Turn over to the 'Hecate' — Preparations for Summer's Work — Trip to West Coast to look for the 'Forward' — Visit Nootka Sound — Survey of Barclay and Clayaquot Sounds, and Remarks on West Coast of the Island — Promotion — Ship runs ashore.
Chapter XI.
Indians — The Coast Tribes — Classification — Manners and Customs — Notes from Mr. Duncan's Journal — Inland Tribes — Number — Information concerning them.
Chapter XII.
Religious and Educational condition of the Colonies.
Chapter XIII.
Routes to British Columbia — Agricultural Resources of British Columbia and Vancouver Island — Natural History — Land System — Roads, Climate, &c.
Chapter XIV.
Mineral wealth of British Columbia, Summary of — Conclusion.
Explorations in Jervis Inlet and Desolation Sound, British Columbia By Mr. William Downie.
List of Trees, Shrubs, Grasses, &e., found in Vancouver Island. By Dr. Forbes.
Land Proclamations relating to British Columbia.
Land Proclamations relating to Vancouver Island.