As I seem to have spend a fair bit of time in the Ozone Pub I thought I'd collate a few photos to show some of the folk you are likely to meet should you manage to get here.
So on 12th of March this was my first sight of the pub...
Tonight (26th March) it was the usual Friday night out at the Ozone pub, a traditional night where one gets merry and has a lot of fun and meet some nice folk. I am especially happy since I've got full internet access back again and can at last get some serioys work finished so figured I too deserved a night out :-)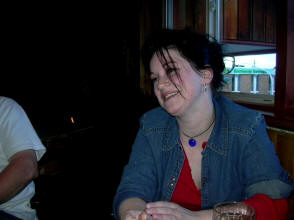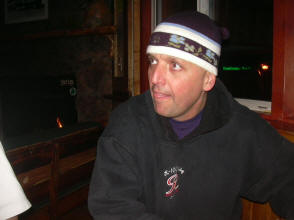 The local hairdresses appeared and she is of Scots descent as well. Monty the building enrepreneur turned up again and was most generous buying us all drinks :-)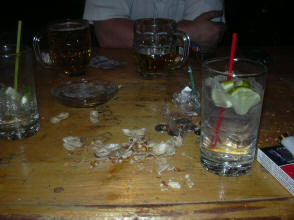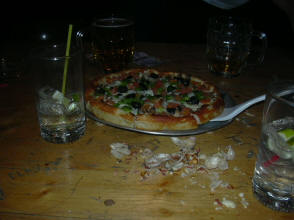 You can see the state of the tables after a night out. You get free peanuts and you're meant to put the empty shells on the floor as the oil from them helps to preserve the wood. We also get pizza's to help sober us up :-)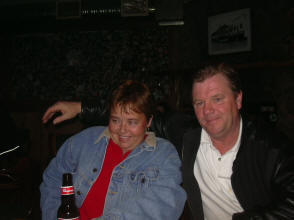 As you can see Billy knows everyone in Kimberley and everyone is friendly :-)
Donald's Uncle David arrived from Glasgow so he can help celebrate Donald's graduation later this week. I decided to take a few shots in the Ozone pub to celebrate the event...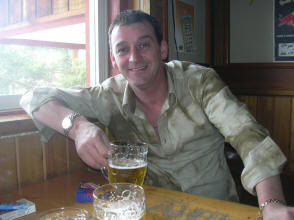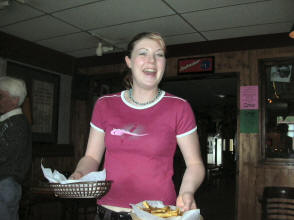 That is David on the left feeling a wee bit jet lagged and on the right is THE person that promised me a chocolate cake and has still to deliver!!!!! [grin]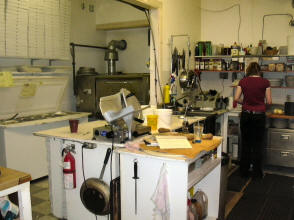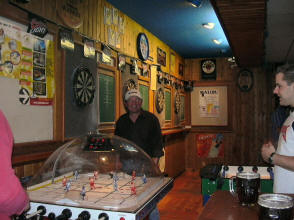 There is the kitchen in the Ozone where I'm about to get my pizza and on the right shows other games you can play while in the pub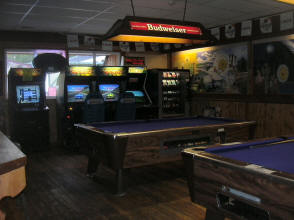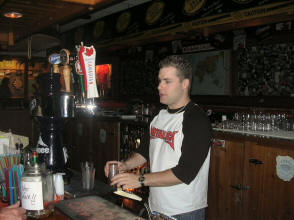 Pool tables and other games and that's Matt on the right the deputy manager of the Ozone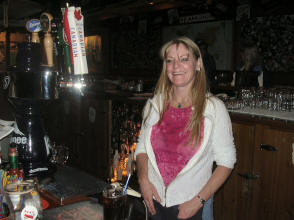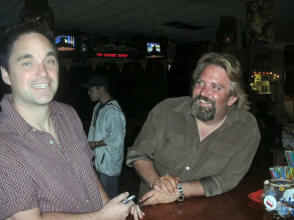 First pic is Cindi who thanks to new owners of the Ozone pub is now the Manager so well done Cindi! Second picture is Paul and Bob and I took them from the other side of the bar so you can see their usual pose :-)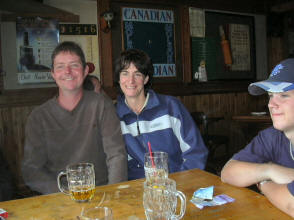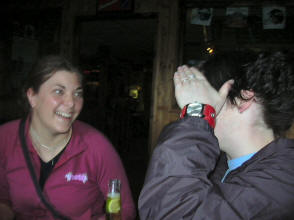 And new friends although you'll note one is rather camera shy :-) You may also note Donald sneeking into the picture on the left!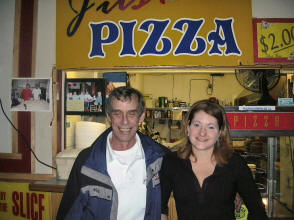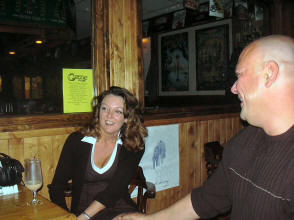 And two very important pictures. First is Mikey who makes all the pizzas and is a very important person to know at the Ozone and beside him is chef extraordinaire who makes top class Steak sandwiches. On the right is Mo a local RCMP with his wife on their night out celebrating their first wedding aniversary. I didn't manage to get a pictute with the flowers that Mo had bought for her but it was obviously a grand night out as they'd just popped in after to top class dinner :-)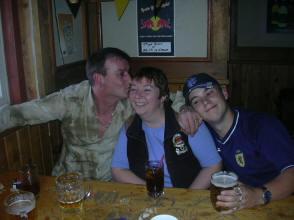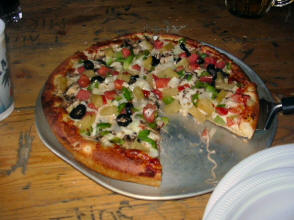 A nice family reunion and that's my pizza on the right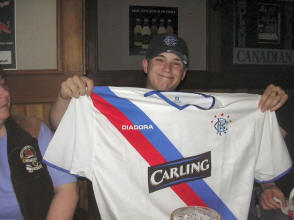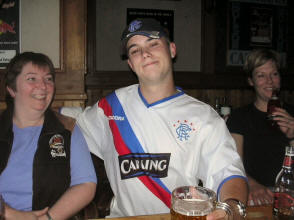 Donald shows off his brand new Rangers shirt that his Uncle David brought over from Glasgow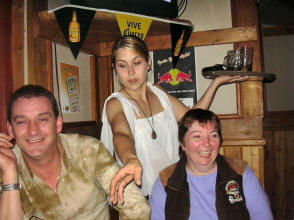 And another picture of David and Debbie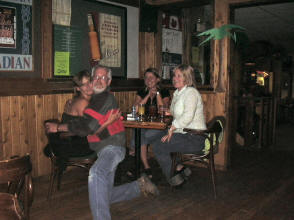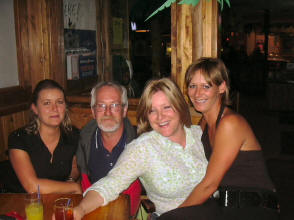 Mmm... if I didn't know otherwise I'd have said this was Kelly proposing :-) It was in fact Heather's Birthday (second from the right)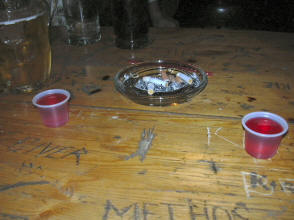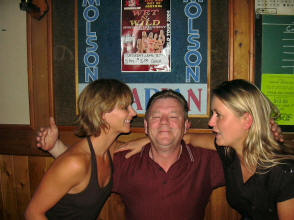 Ah! Wonder what's going to happen next???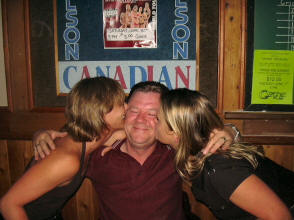 Aw... isn't that nice :-)