So this is us on our way back to Kimberley after a really great weekend... but there was more to see...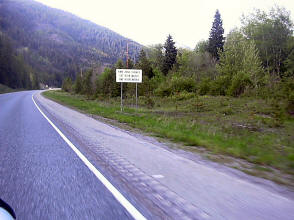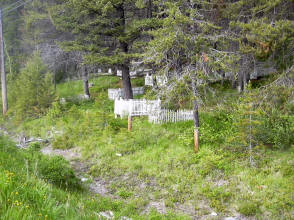 On the left is the sign telling you to put your watch ahead one hour and on the right is what is known as the Pioneers Graveyard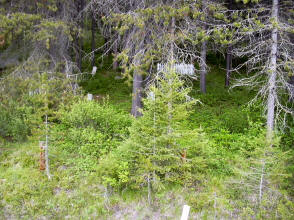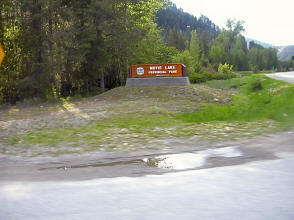 We took a wee diversion to see a very nice wee lake complex that was almost burned to the ground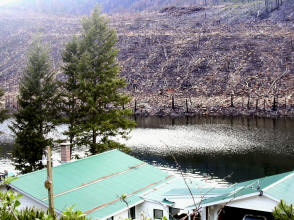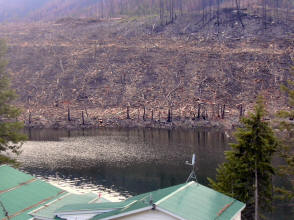 Here you can see just how close the fire came to the houses. Even so the next picture will show you that the fire did in fact leap over the lake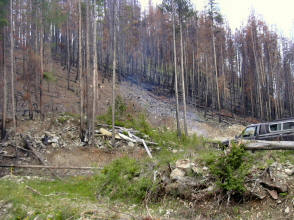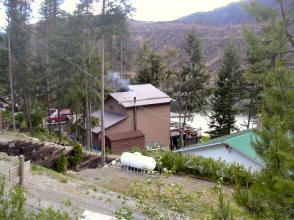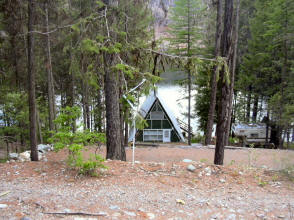 But you can see how attractive the lake is and some of the houses right on the shore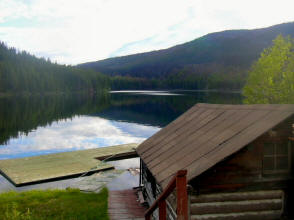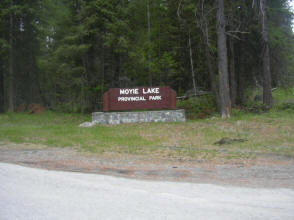 And as we left the lake we decided to quickly pop into the nearby park where you can camp or take your RV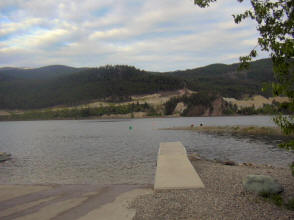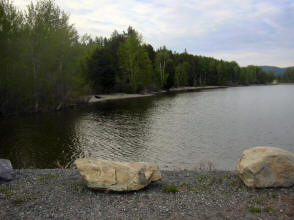 You can camp in the woods or down by the shore and as you can see there is a wee jetty where you can put your boat out onto the lake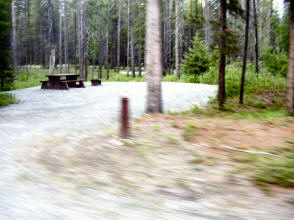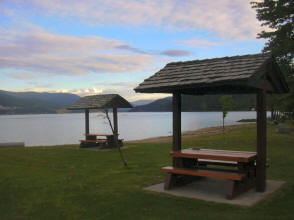 Picture on left shows each camping area has a bench seat and table and BBQ unit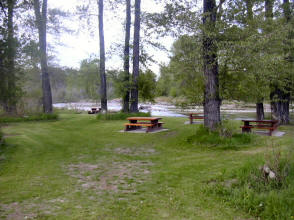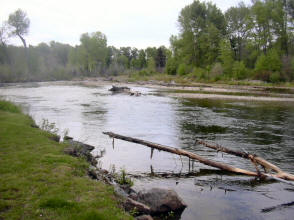 This was a really nice spot at the river that runs into the lake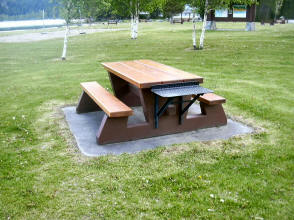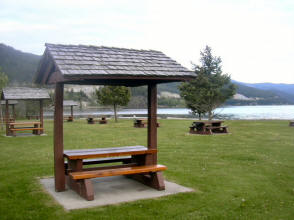 You can see the table provide for those mini BBQ's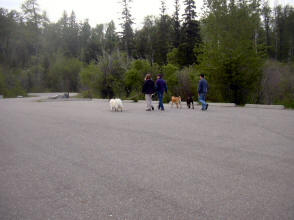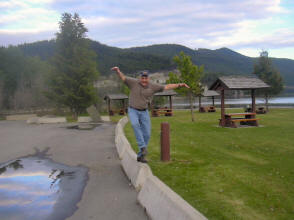 And two interesting pictures to finish. One showing folks walking their dogs and the other is Ron doing a balancing act :-)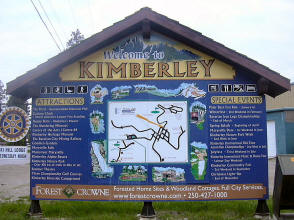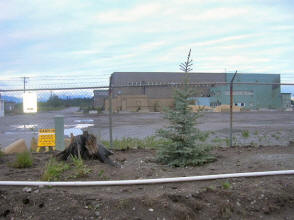 And as we got back to Kimberley I took a photo of the new sign they'd just put up and on the right is the picture of the old work shops of the Cominco mine. And I think it was around 9.30pm when we got back.
So there you have my weekend out and about and my many thanks to Ron and Anita for organising it all for me. They were excellent guides and looked after me very well indeed. I did suggest that they should take this up for a living :-)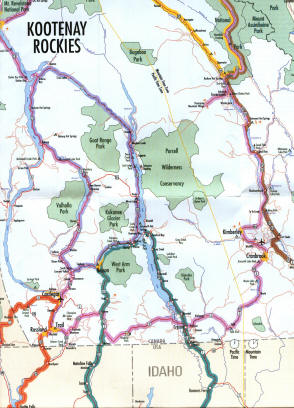 And finally here is a map showing most of the area I've been travelling around while I've been here