I've been working that hard of late that I haven't had time to get out and about for a while but today Billy and Debbie's son Donald was playing for the Kimberley Rugby Team against a Cranbrook team so we took off for a couple of hours to cheer on the team :-) These pictures are of course as much for the local Kimberley folk so they'll know their team won 17 : 5 so well done lads! :-)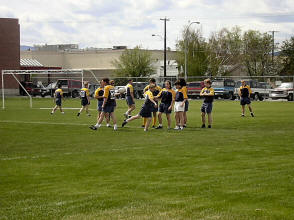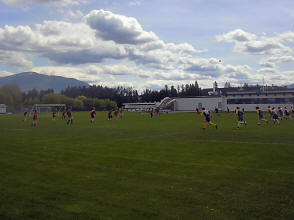 A bit of limbering up first and then the whistle blew to start the game. Kimberley are in yellow!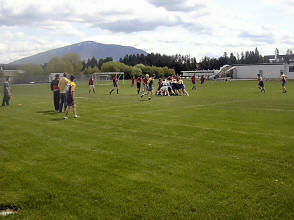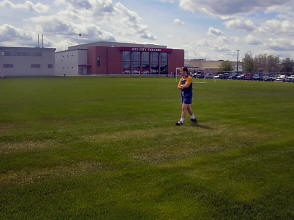 That's Donald on the right. Kimberley have too many members for all of them to play the whole game to they swopped in and out so everyone got a chance to play.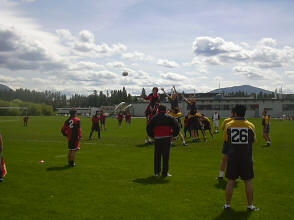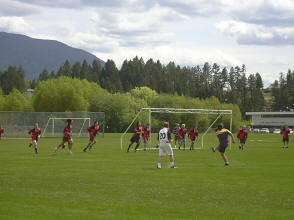 And kicking a conversion after the try! You;ll note they don't have the conventional rugby posts :-)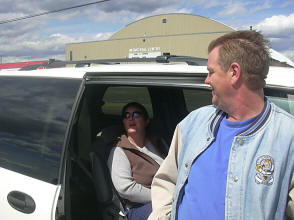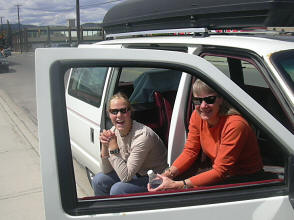 And some of the spectators :-)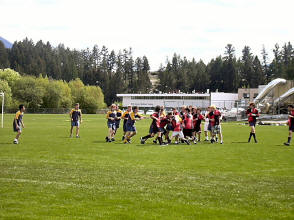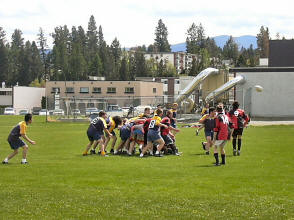 You can see that I'll never become a sports photographer! I need a better zoom mode!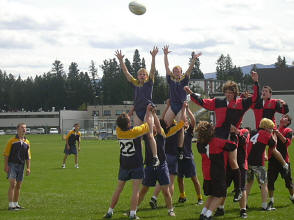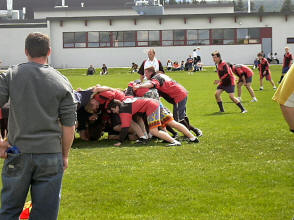 Got my wee zoom mode working at last!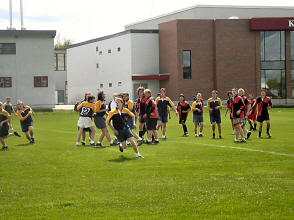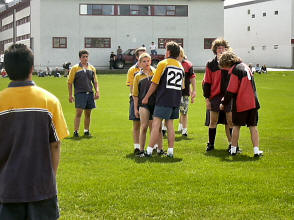 Not sure I would fancy being liften in the line out... looks a touch painful :-)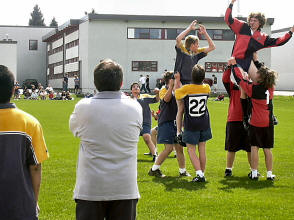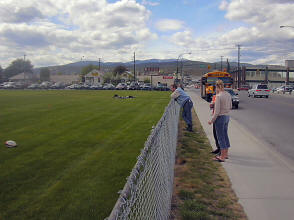 Not a lot watching from the roadside but we were all enjoying the game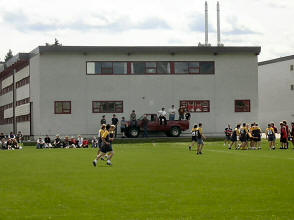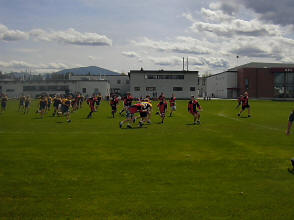 Lots of spectators on the school side though taking every vantage point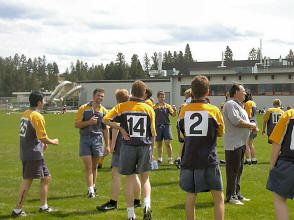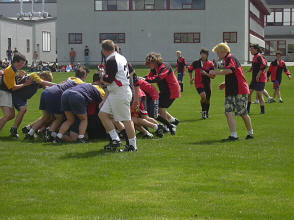 Getting into the scrum... nice pants they wear in Cranbrook! :-)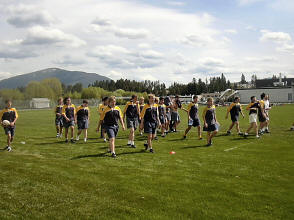 And this was game over and the victorious Kimberley High School Rugby Team walks off the field