Today I had a wee wander around the Plaza and talked to a few of the folk there and here is what I learned...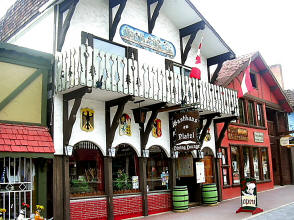 This is the restaurant where Billy and Debbie had their 20th wedding anniversary dinner which they declared as the best meal they'd had in many a year!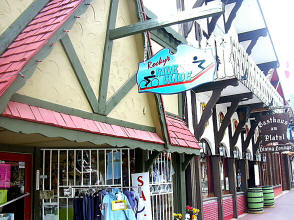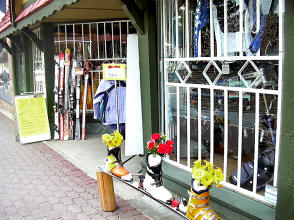 This is Rocky's store where you can get all your skiing equipment and also rent mountain bikes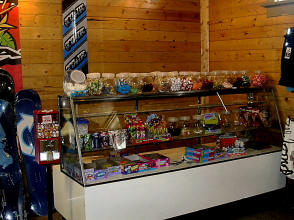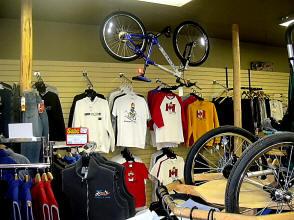 His sweet counter is famous with the local kids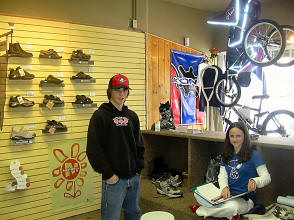 Two young customers checking out the bargains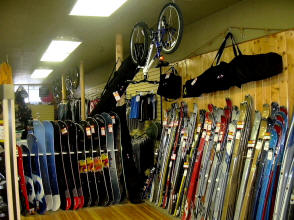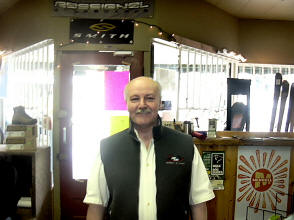 Hey... and Rocky presented me with this near waistocat things as he thought it was a bit chilly to go around in just a shirt. Most kind of him and very welcome it was too :-)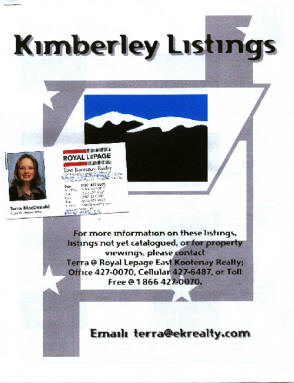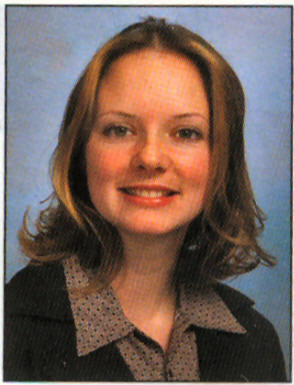 Popped into the Realtors which is next to the RBC bank and found that Terra MacDonald was a Scot and the picture above hers is a Mr Graham who is also of Scors descent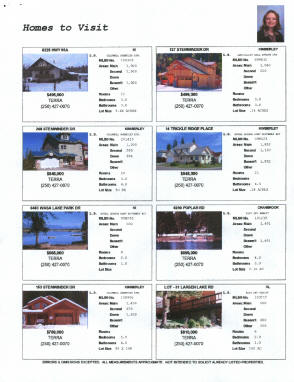 Just as a matter of interest I got a property package and here is the first page of the low end housing and the last page which is properties up to $810,000 (Canadian). They have a web site at www.ekrealty.com but you should note that they have very few properties listed on their site. I did a search for houses between $50,000 and $100,000 and it only found 2 whereas there were 46 properties listed in their paper publication in that price range. I really think they are not doing themselves a favour by not listing their full catalgue of properties. So if you are interested in a property in Kimberley or the surrounding area then you really need to ask for their property package to be posted to you otherwise you're not going to see the full range of hundreds of homes available for sale.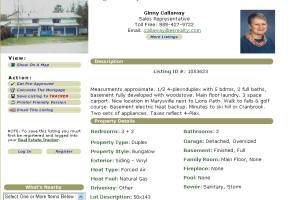 Measurments approximate. 1/2 4-plex with 5 bdrms, 2 full baths. Main floor laundry, patio, yard, shed, parking. Basement has natural gas heater & electric back-up. Two sets of appliances. Close to lions path, shops, golf, waterfalls. Minutes to ski hill & Cranbrook.
Just to give you an idea of what is available the above house is selling for $81,500 (Canadian) which is $60,003 (USA) and £33,817 (UK) at todays exchange rates.
So if you are an outside person that enjoys golf, skiiing, fishing, hunting, backpacking, camping, pony trekking, etc. then this is a wonderful place to live. There are even some wee lakes in the area that have a bit of a beach where you can do water sports. The weather is lovely in Spring, Summer and Autumn and due to the height you are at there are very few insects and thanks to the Rockies there is always a refreshing breeze even in the hot days. In Winter you can enjoy exceptional skiiing. Hey... wonder if I can get a commission on any sales I make? <grin>