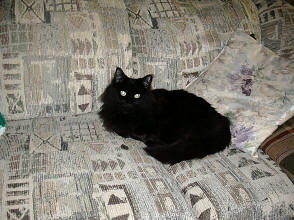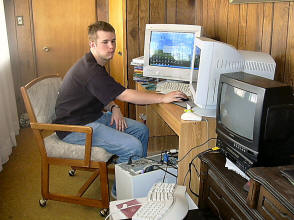 Here we have a picture of Sarah the cat and also Donald working at his various computer projects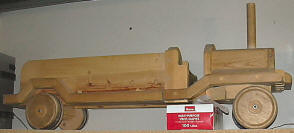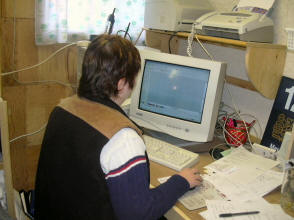 On the way downstairs I noted Billy's work in progress on making a Fire Truck out of wood and also Debbie starting to work on the final stage of the Electric Scotland Logo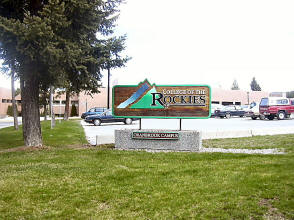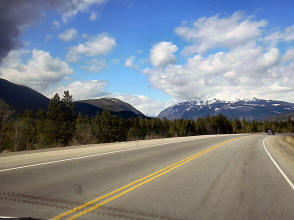 We were heading in to Cranbrook to drop Donald off at the College of the Rockies for rugby practice and the other is a scene on the way back showing more greenery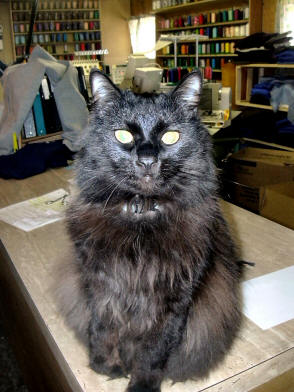 Rocky decided to pose for a picture :-)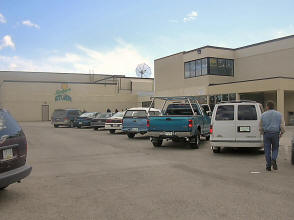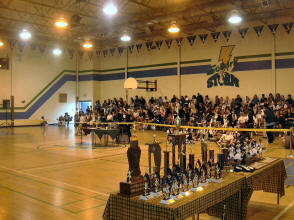 It was then onto Donald's School where they were having a Highland Dance competition. Seems however that it was all over by the time we got there and they were just waiting for the prizes to be given out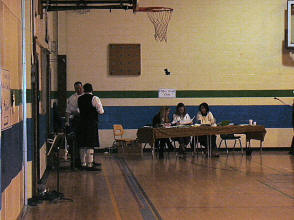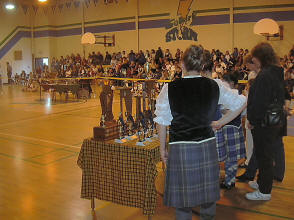 Down the corner were the judges and the Piper and on the right a couple of the contestants checking out the prizes and trophies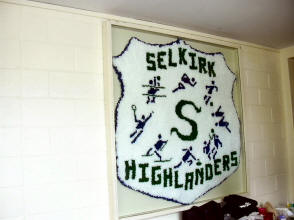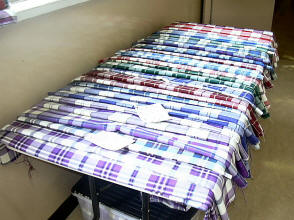 Selkirk Highlanders seems more appropriate to P.E.I. so will need to find out why that name was chosen. There was also bolts of various tartan cloth available for sale.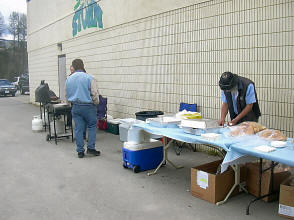 And outside the school you could purchase a hamburger or hotdog with profits going to the school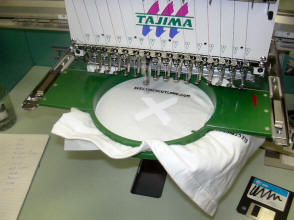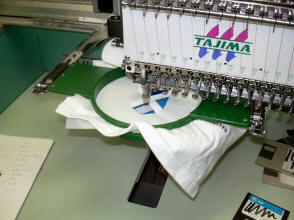 It was then back to the house just in time to see Debbie starting to embroider what we hoped would be the final logo design. As the Scottish Parliament has recommend Pantone 300 as the correct colour for the Saltire Flag we've gone for that colour ourselves.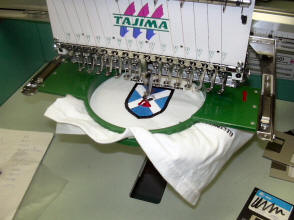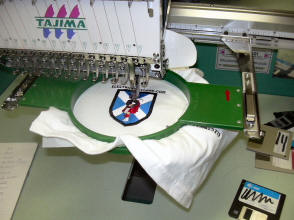 And as you can see we've completed the design with some 16,000 stitches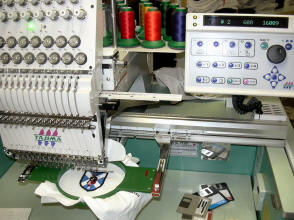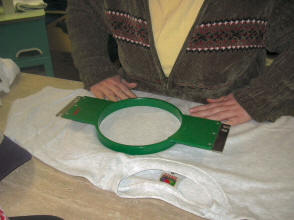 We decided to make a small adjustment to the sheild border and change the font used and so now we're trying it out for real.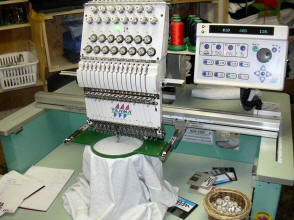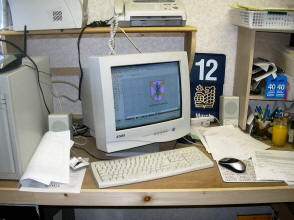 The final embroidery gets going and on the computer screen you can see the logo that Debbie designed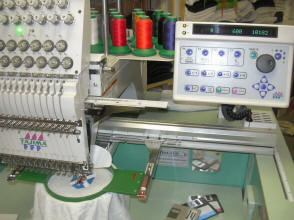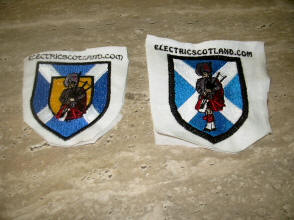 Here we see the difference between the first two attempts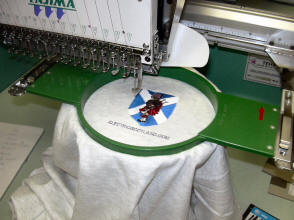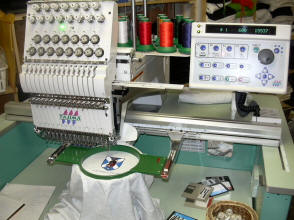 And that was about there as its getting to 16,000 stitches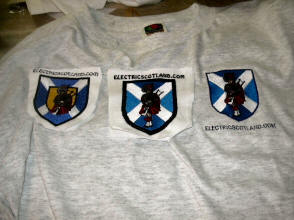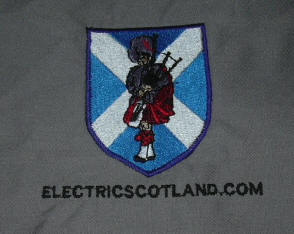 In actual fact although this was the final logo we decided that the border around the shield was better in the first attempt and that we needed a clearer font and so Debbie did one more tryout and so the picture on the right is the final version
Esseentially the shield is supposed to say history. The St. Andrews cross is the standard pantone 300 colour for the Saltire Flag recommended by the Scottish Parliament. The Piper is meant to be an obvious Scottish connection. So hopefully when people see it they'll think of Scottish History :-)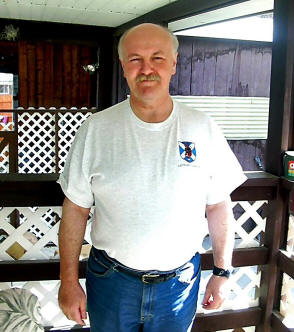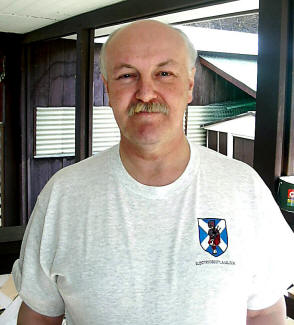 And just to show you what it's like I modeled the T-Shirt we tried the last but one design on. The lettering of course is black but will be white when folk order dark colours. The design is now suitable for all embroidery work and Billy will now cutomise this for engraving onto wood, glass and pewter. He is also going to build a logo for use on the web site as well.