Today we went shopping in Cranbrook but took the opportunity to look into some log cabins that were on sale along with plots of land to build them on. I discovered that the person in charge of sales is one Ann Miller nee Stewart from Scotland :-)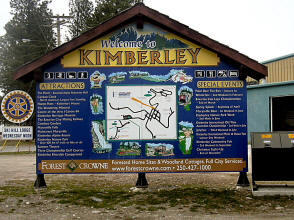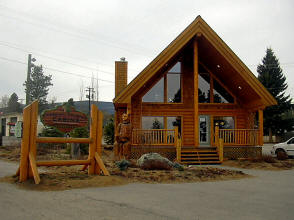 And this is the weclome sign as you Enter Kimberley from the Cranbrook side and just after you enter the city there is the log cabin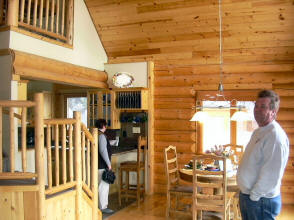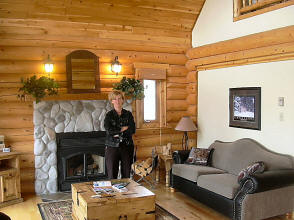 And on the left is Billy thinking he could build one himself and Deb is checking out the kitchen. On the right is Ann Miller from Rothsay, Isle of Bute.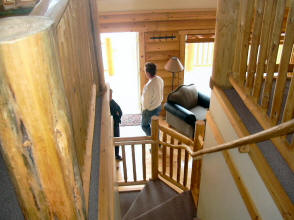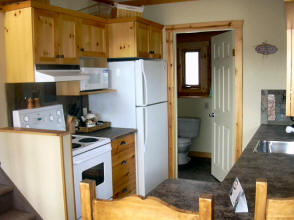 And that's more of the inside shots :-)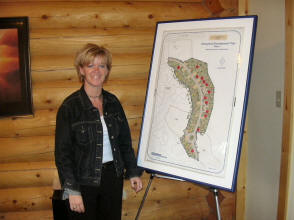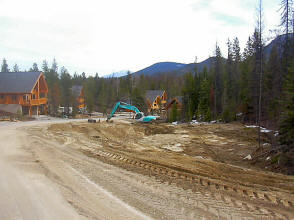 And this is Ann beside the map of the plots where you can build your log cabin so of course we just had to pop up and see what was on offer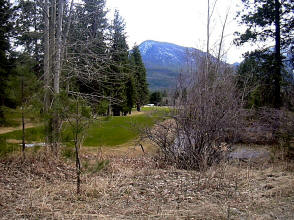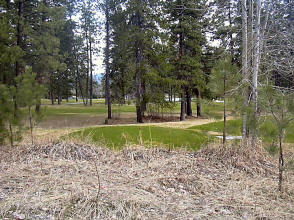 And right next door is the Kimberley Golf Club which is due to open shortly as we're just about thawed out after the Winter snow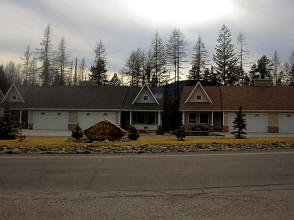 A few more pictures of downtown Kimberley homes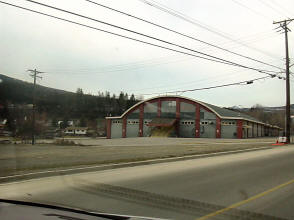 And this is the local Ice Hockey Rink
As a few observations I will say I'm convinced that Kimberley has a huge amount to offer and this is an outstanding time to purchase a house in the area as it is clearly set for boom times ahead. They have a fabulous Ski resort with over 70 runs with lots more to be added. Within driving distance there are 10 International standard golf courses, great fishing, fabulous opportunities for backpacking, camping and hunting. The local airport is due for expansion making it easy to get here. And so with fabulous weather there is quite literally things to enjoy all year around.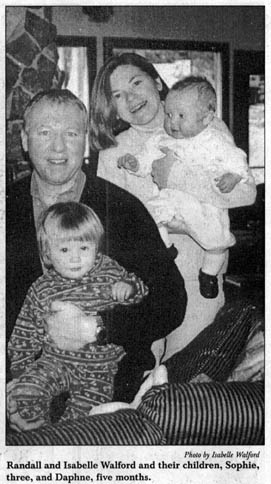 I met Randall E Walford of the Walford Associates Law Corporation who's mother is a Scot and he can handle house purchase for you as well as help with immigration and he's also a notary public. At one time he argued cases right up to the Supreme Court in Canada but has chosen to live a more quality life style in the area. If you need help then do visit his web site at http://www.resortlaw.com
It's quite amazing how many folk with Scottish connections there are all over the place. That said you don't see any ethnic issues being raised in the area and of course the town of Kimberley is know as the Bavarian Town of the Rockies. I'm still not absolutely sure why it's got the name of a city but whatever you call it the people are most friendly and helpful, there is great character in the place, the fun things you can do are never ending and you're not far from Cranbrook where you can find all the big super stores and other shopping. There is even a good casino in easy reach on the local Indian reservation.
I guess I sound like a tourist brochure but this is a place to have a holiday home for sure and right now prices run from around $80,000 up to hundreds of thousands but I can easily see these prices going up. I met one person from England who was on his first visit to Kimberley and he'd already bought a house he was that impressed with the place. The local pub, The Ozone, is certainly an excellent watering hole and a great place to meet the locals.