Today I was taken out around the Kimberley area by Anita and her husband Ron. Anita works for the local Chamber of Commerce and was keen to let me see a bit more of the area.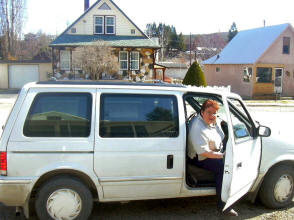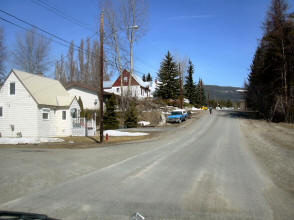 And here is Anita arriving to pick me up. They first wanted to show me some of the older houses in Kimberley so we took a drive around the area.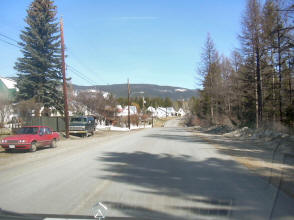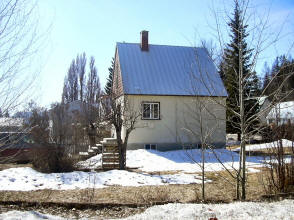 The house on the right is a traditional house supplied by the local mining company for their workers. Essentially Kimberley was built up around mining and it wasn't until later that it became a Ski resort.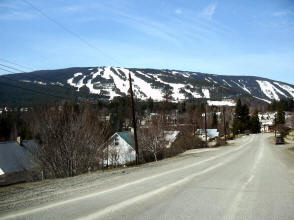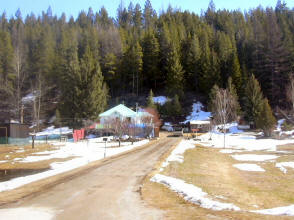 As you can see there is still snow on the hill and I was told there are 75 ski runs available. On the right is us going through what is called locally Mosquito Flats.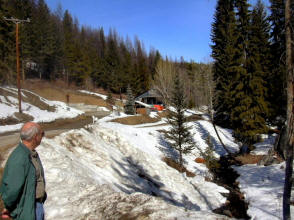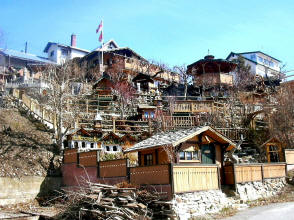 That's Ron on the left and this was a really pretty scene with the rocks on the right, river running through the trees and a cabin. The picture on the right doesn't really do justice but this person has made lots of little buildings on his hill and it sure looks fantastic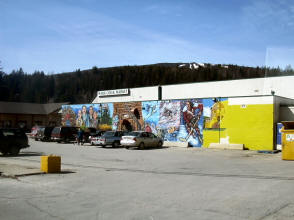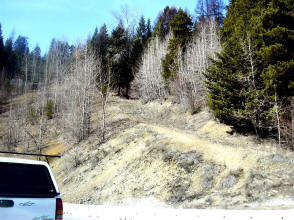 Kimberley does have murals as you'll have seen. This one on the left is work in progress. On the right is actually a picture of what was a famous ski jump. I'll be doing a history of Kimberley later and in there you'll see a picture of what it was like in those days.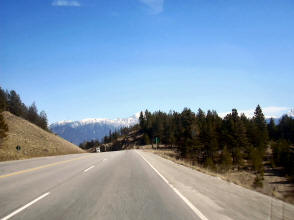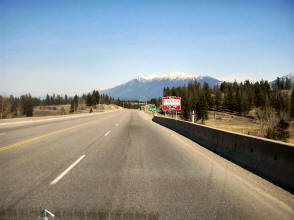 This was us heading towards Fort Steel and onto the Rockies. It really was a fantastic day as you can see. Clear blue sky and around 78f so lovely and warm as well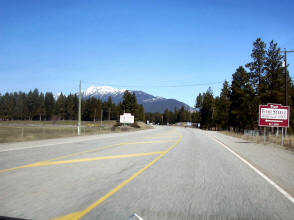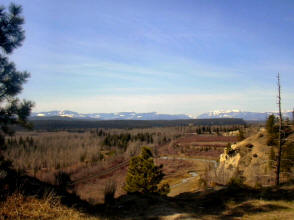 And this was us driving past Fort Steel.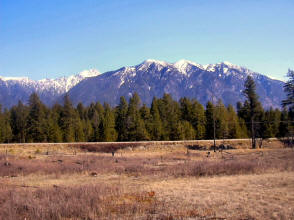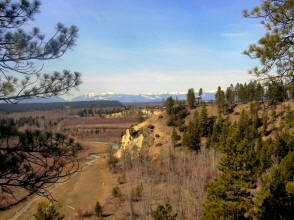 The view on the right is over towards Kimberley. We were around an hour on the road at this point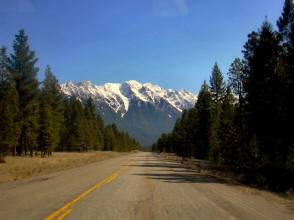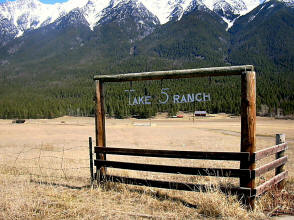 And I was asked if I could take a picture of a farm so here's a ranch which I hope will satisfy :-)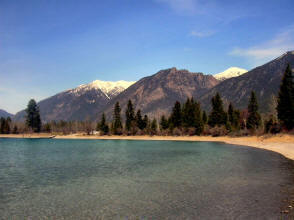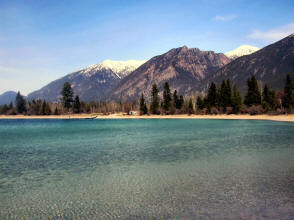 This was us at Lake Norbury which is a beautiful little lake. Great place for fishing and a picnic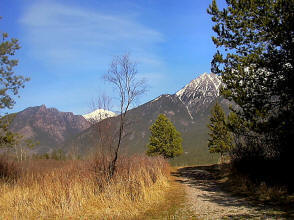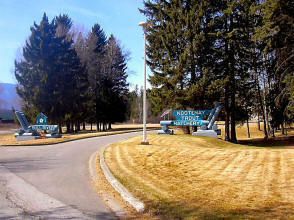 And then it was off to see the Trout Hatchery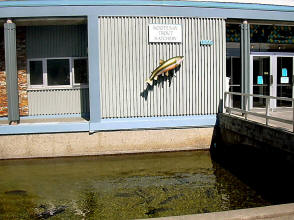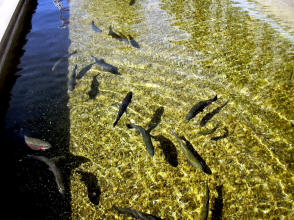 Good sized trout to be seen here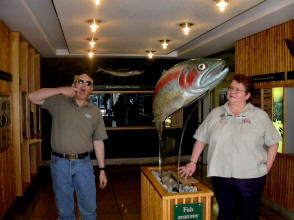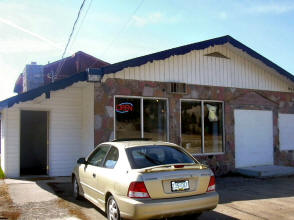 And here are Ron and Anita clearly enjoying the display :-) We then headed for some lunch...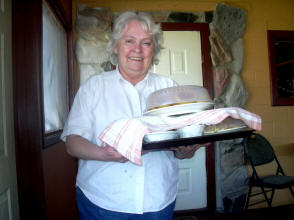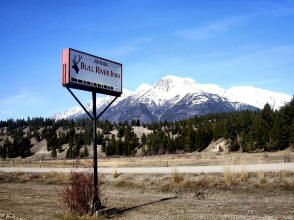 And that was the Bull River Inn where the service and food were excellent. They have lots of hunters staying in this area. Note that you can't smoke in these places but at this Inn they provided a seperate room where you could smoke... good on ya! :-)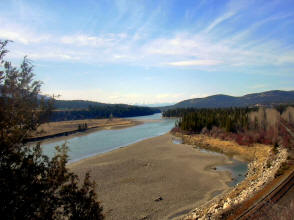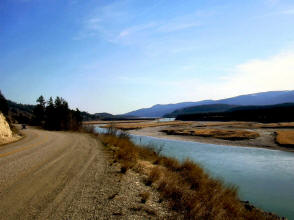 And a final scene before heading back to Kimberley. I should just say that the new growth has yet to arrive and I'm told that the land is lovely and green but of course this is us just out of winter so looking fairly dry right now.