Today was going to be interesting as Monday is Billy's day for heading down to the USA border so he can post off his USA orders. From my point of view it would be interesting to see if I could go over the border with him :-)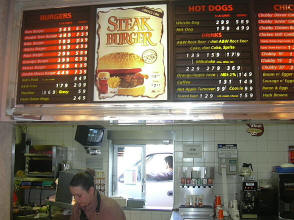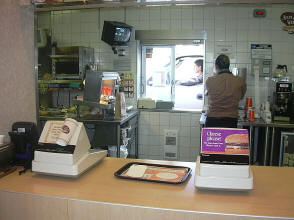 First things first.. got to have a wee something to eat before we headed off :-)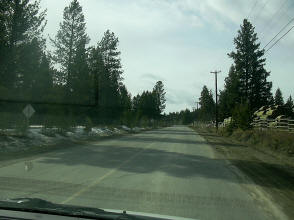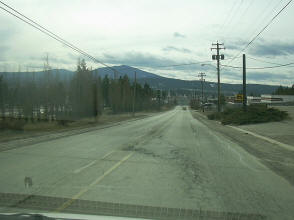 A but overcast but dry and this was us heading down into Cranbrook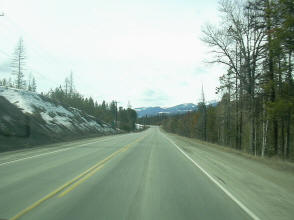 Through Cranbrook we were now on the open road to the USA border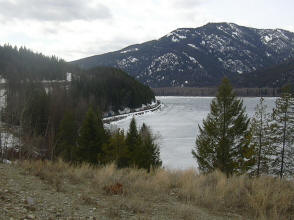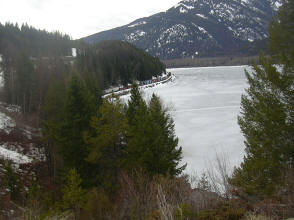 I noted a train coming around the lake and it was just huge... seemed no end to the number of coaches.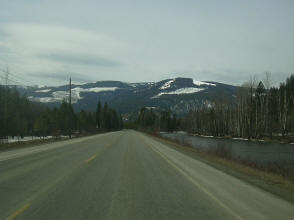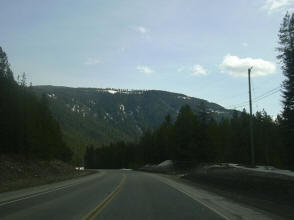 Don't know if you notice or not but we're mostly going downhill. Kimberley is actually the second highest city in North America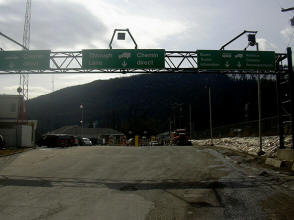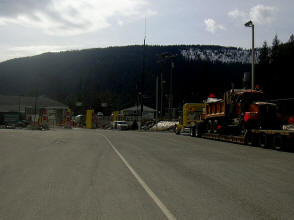 And we have now arrived at the borders and US customs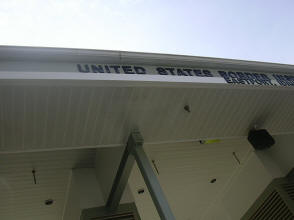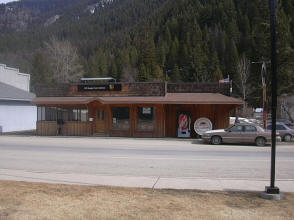 And this is where I got refused entry to the USA although they were all very nice about it. I was actually allowed to step outside to take a few pictures of Billy and Debbie going into the UPS place to deliver the orders for shipment.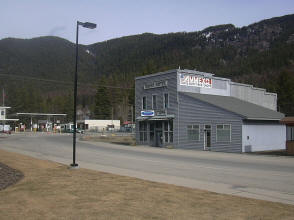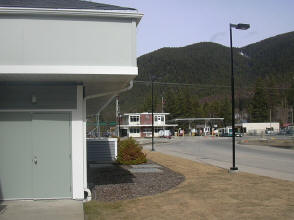 And that's the customs post for getting back into Canada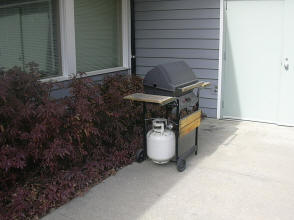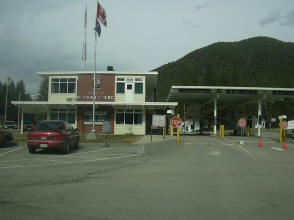 I did notice our American friends enjoy a BBQ :-)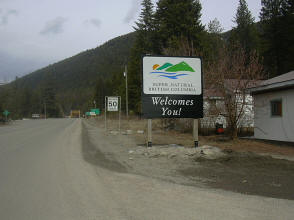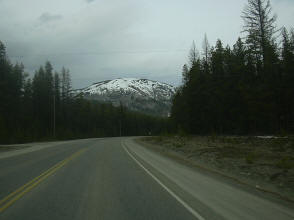 And that was me back into Canada. I did note that the Canadian official was a person of Scots descent but security prevents me from mentioning his name. His mum is a Scot and she's apparently 93 years of age.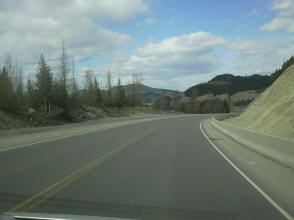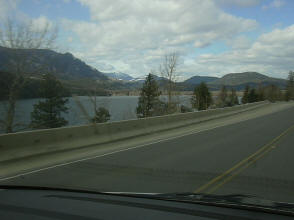 You'll likely notice we're now climbing back up towards the Rockies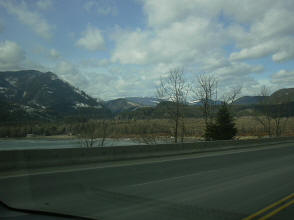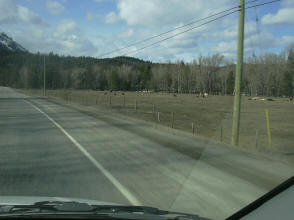 Spotted some cattle and actually while I didn't manage to get any pictures I did not a lot of horses all over the area. I'm told pony treking is very popular in the Summer.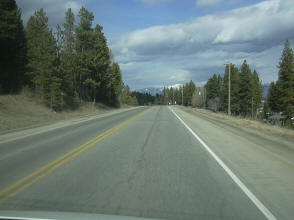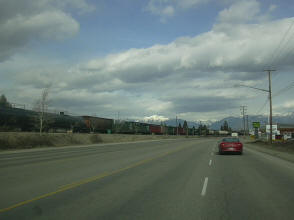 As you can see the Rockies were getting nearer all the time. I still think it's quite amazing site seeing a large town with the Rockies surrounding it on all sides.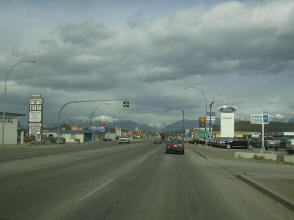 And a final picture of us going down the main road in Cranbrook with the Rockies aheas and arriving back at Billy's house in Kimberley.
---
A few extra pictures that I took...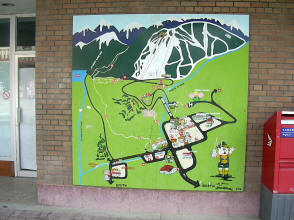 This is a good map showing Kimberley in relation to the Ski slopes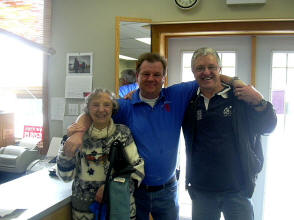 This is the Wallace family, mother and son, with Billy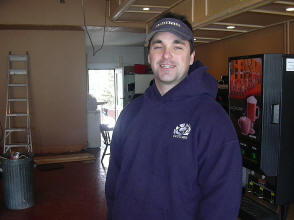 Here is Paul the owner of the soon to be local internet cafe who comes from Scottish parents.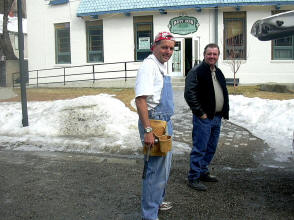 And here is Billy with the local owner of the building where the Internet cafe is being outfitted. He is half Scottish, Mother from Edinburgh and Father from Ukraine.