Today it was a long lie in being Sunday and a good breakfast to start off the day and then it was of to Cranbrook for Sunday shopping...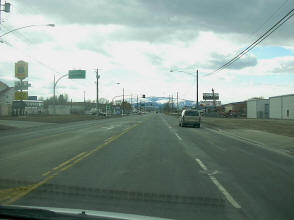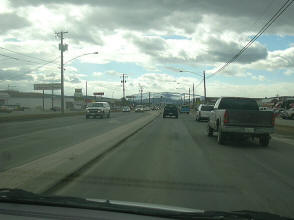 It's actually very flat at Cranbrook but you are surrounded by the Rockies in every direction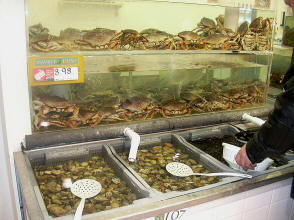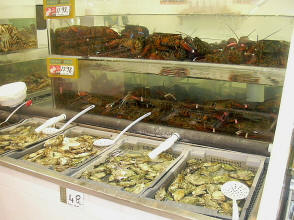 This was taken inside the "Real Canadian Superstore" showing fresh crabs, lobsters and other shell fish. They also had a huge section for Fruit and Veg. Very impressive store.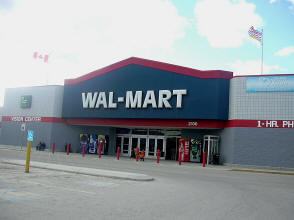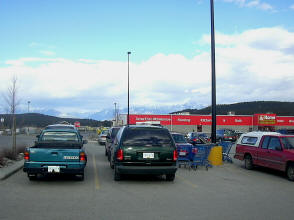 Just put the Wal-Mart picture up for Laura down in Kentucky as she works in their store down there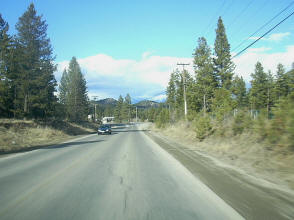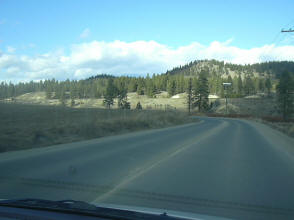 We were now on our way back to Kimberley by the back road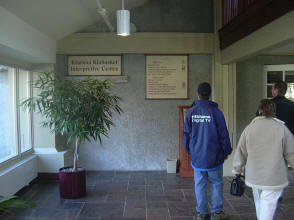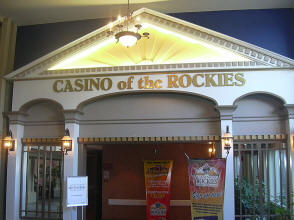 This is a big complex on Indian Reservation land with hotel, golf course and casino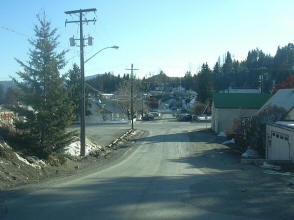 and back home in Kimberley
You are certainly struck by the Rockies surrounding you on all sides as you travel around. As we've been mostly going around in the afternoon some shots are impossible with the sun coming straight out at you but will be trying for a morning session to show you some of the other impressive scenery of the area.
While shopping I was struck by the differences between foods stocked in the USA and here in Canada. In some respects they are more towards the foods in Scotland but certainly have a strong American influence as well but even more of an International feel. I guess you might say they have a mix of all that is best across the world. I mentioned it above but I was also very impressed with the range of fruit and vegetables that were available.
In some respects it's been quite hard for me to get around the fact that I'm actually living in a ski resort. Just a mile up the road from the town is everything you need for a skiing holiday with hotels, restaurants, chalets and the like. It's certainly a major tourist attraction for the area with a great range of ski runs. I'm told the season officially ends on April 9th and then there are around 6 weeks of quiet time before everyone turns up for fishing, golf, mountaineering, treks and the like. A whole new season is about to start. As it's within easy reach of the USA a lot of Americans take their holidays up here but there are also folk from all over the world that have obviously found this area to their liking.
I will say that Billy, Debbie and their son Donald have all been looking after me extremely well. Donald has been teaching me how to edit video clips and he really does know computers. He's already been accepted for a special CISCO course at college where there are only 20 places available and he was number 2 to be selected. He clearly has a big future in the computer and communications business. Mind you I suspect his mum and dad will miss him more than normal when he goes as he's a big help with the business and around the home.
You get a real sense of space around here with large miles of lands with no habitation at all and even when you get to settlements there are plently of open land surrounding them. Already getting an idea that the local tourism and commercial organisations are not seeing opportunities to market the area properly which does seem to be a recurring theme through my wanderings around the various areas of the world. I will be visiting the local library next week to see what I can find out about the area.