So this morning early we headed down the airport at PEI for my flight to Calgary. The flight was to take off at 8.30am, head to Halifax, Nova Scotia, where I was to catch the flight to Toronto and then another flight there to Calgary. All went very smoothly and I can certainly recommend Air Canada to anyone as in my opinion they give you more leg room that any other airline I've been on.
Anyway here are the photos from todays journey...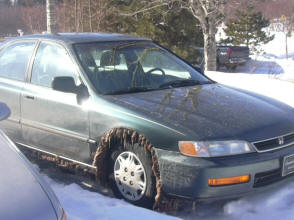 My hire car before taking it back and you can see all the ice around the wheel arch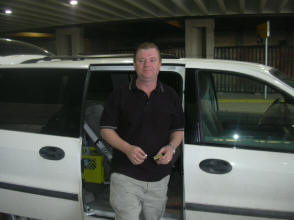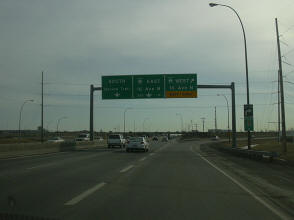 This is Billy who was all ready to meet me when I arrived in Calgary and after a short delay waiting for the luggage it was off on our 4.5 hour ride to Kimberley.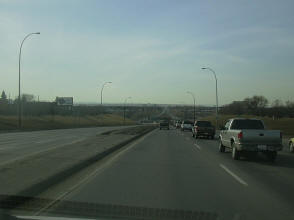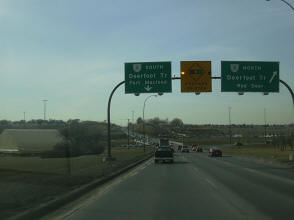 Calgary is actually a lot larger than I thought it would be and it took a fair time to get through the city and out on the main highway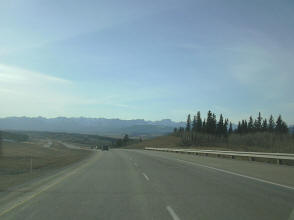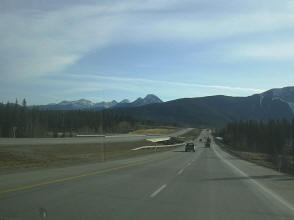 And now we're well on our way to the Rockies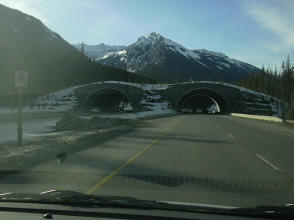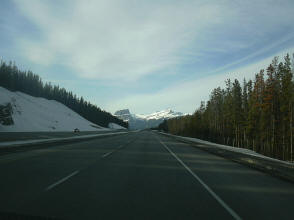 The bridge on the left was actually build for the animals to cross over the highway safely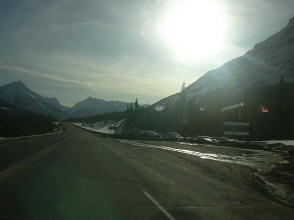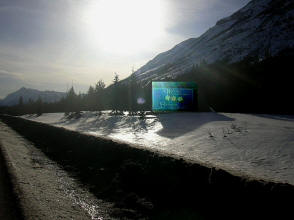 And this was us arriving at British Columbia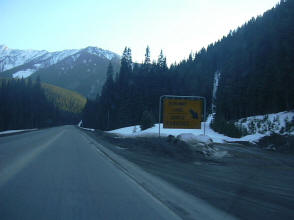 This is a warning sign about a run off and on the right you can see the actual run off going way up the hill. This is where the heavy waggons lose there breaks and so this gives them a chance of survival.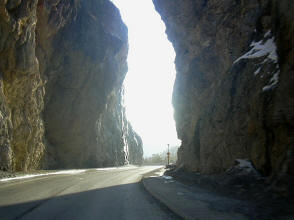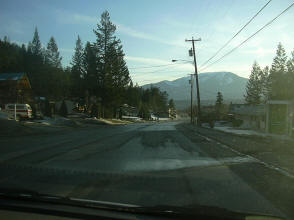 And pretty much the first sign of habitation since we hit the highway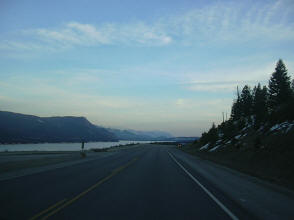 And while is was now getting dark we were now not far from Billy's home where his wife Debbie and Son Donald made me very welcome and boy did I sleep well that night.