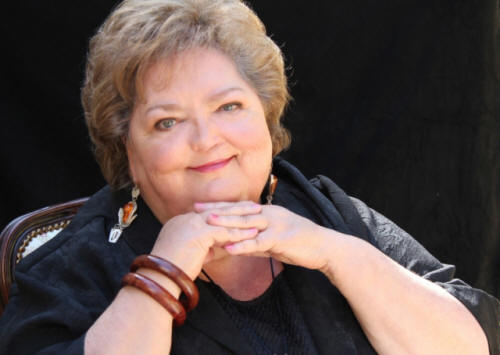 Sydney, NS (April 17, 2013) It is with great sadness that we announce the passing of Cape Breton's first lady of song, Rita MacNeil. Rita died last evening (April 16th) from complications following surgery, at the age of 68.

A gentle soul with a heart of gold and the voice of an angel, Rita's music spoke of her love of home and family, the courage to rise above life's challenges and the hardworking men and women that tie this country together. "Working Man", "Flying on Your Own", Reason to Believe", "I'll Accept The Rose Tonight" and "Home I'll Be", are just a few of the songs that endeared Rita to fans in Canada, the U.K and Australia.

It's A Working Man I Am
Born in Big Pond, Cape Breton on May 28th, 1944 to Neil and Catherine (Rene) MacNeil, Rita was one of eight children. It wasn't an easy life, as depicted in her autobiography "On A Personal Note"(released in 1998), but with determination and a passion for writing songs and singing, Rita pushed beyond a profound shyness and found her way to a stage at Expo 86 in Vancouver. It was here that the world discovered Rita MacNeil.

In 1987 she won her first Juno Award for Most Promising Female Vocalist. She was 42. "Flying on Your Own" followed in 1987 and in 1989, her Juno performance with Cape Breton's Men of the Deeps of "Working Man", brought the house down.

Over the course of her career, Rita recorded more than 24 albums which sold in the millions. She won 3 Juno's, as well as numerous East Coast Music Awards, Country Music Awards, and a Gemini for her CBC variety show 'Rita & Friends' that ran from 1994 to 1997. She was a Member of the Order of Canada, was awarded the Order of Nova Scotia and is the recipient of five honorary doctorates. In 1986 she opened up Rita's Tea Room in her hometown of Big Pond, which in the past few years enjoyed frequent visits from Rita herself.

She's called Nova Scotia
Rita's quick wit and sly sense of humour was a hallmark of her live shows and was in evidence when she was featured in an episode of the Trailer Park Boys.

A mother to Laura (Dana) and Wade (Lori), a grandmother, a dear friend, and a sister, Rita was a Canadian icon – a woman who had a dream that became a reality - who brought joy and inspiration to so many.

And you never let the hard times
Take away your soul
And you stopped the tears from falling
As you watched the young ones go

You're as peaceful as a clear day
You're as rugged as the seas
I caress you, oh, Cape Breton, in my dreams

Home I'll Be – Rita MacNeil

"Music is timeless and ageless," noted the legendary singer, "the passion I feel for what I do can't be put aside with a number and a year. It is a big part of my life – the concerts, the touring, the letters and the joy the audience gives back to me when the music touches a chord with them." Rita MacNeil.

Rita MacNeil On George Stroumboulopoulos Tonight