There is a considerable collection of Scottish history books as well as clans and families on the third floor of the library which are more accessible and are well worthy of your attention. Let me try and show you what is available here.
I'll start by showing you some of the shelves in the clan and family section...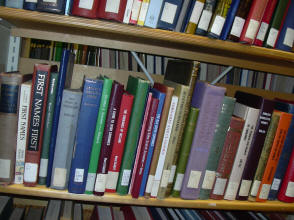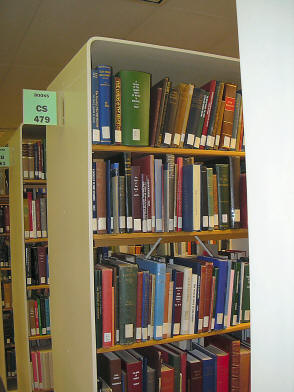 And this last picture shows you where the clan and family selections are located
And now here are the Scottish history shelves which also include family histories...