There are the day when I found myself without any Internet access to either my site or to email so I just went ahead and got familiar with the University and Guelph and took lots of photos. So... here is my photo collection of the University which starts from Scott's house, takes us through part of Guelph and to the University.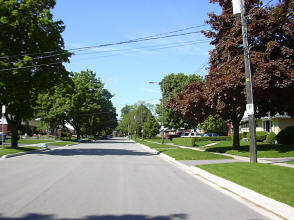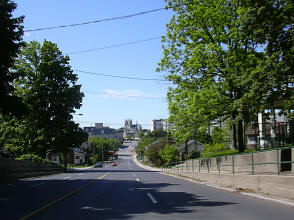 You are immediately struck by all the trees and brick and stone buildings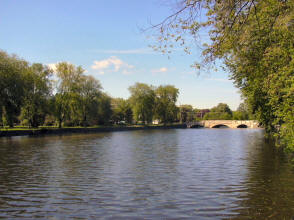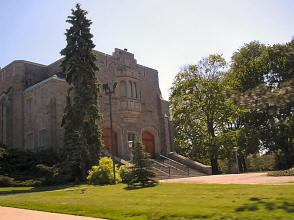 And we arrive at the University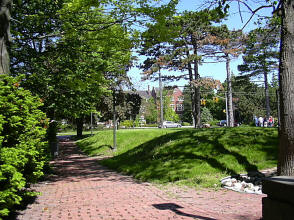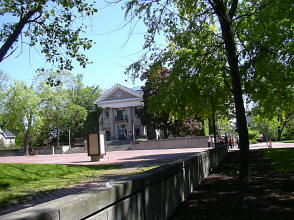 Essentially we were walking from Scot's Building which is on one side of the campus towards the centre of the campus where the admin offices and library are situated.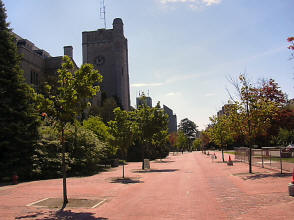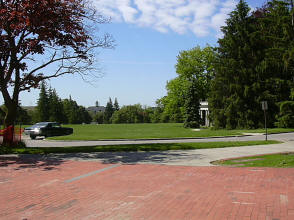 That's the main route down to the center of the campus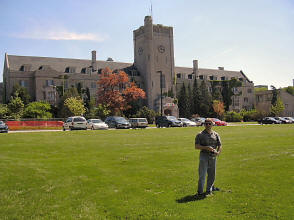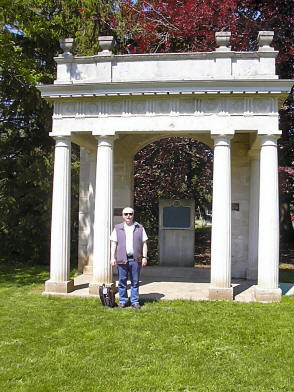 And there is Scott who was taking pictures as well :-) Ah! and one of me to prove I made it to Guelph!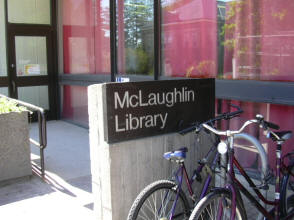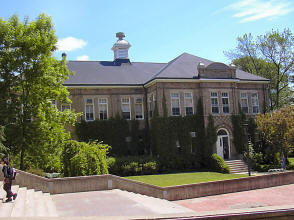 Arrived at the Library but before going in went a wee bit further to take some more pictures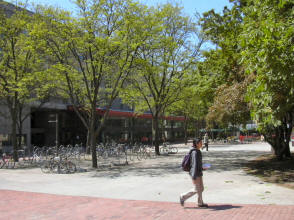 The admin and eating center of the Uni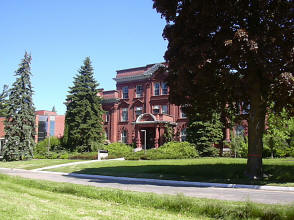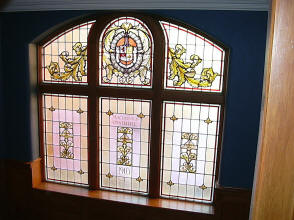 Inside this building are these stained glass windows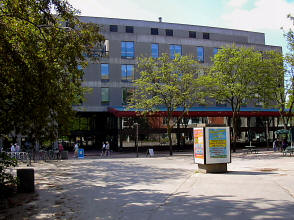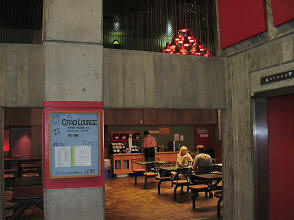 You go into the admin center and there you find on the ground floor a whole variety of foods to eat and places to sit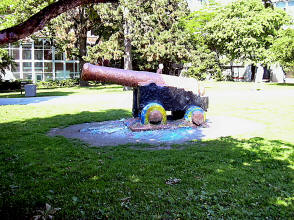 And I noted they'd painted the cannon again as I passed it on my way to the library