We spent a day touring the Cabot Trail and here are the pictures...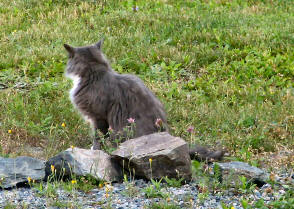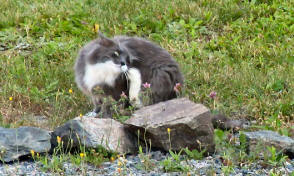 Spotted Claire's missing cat so thought I'd take a photo while I had the chance. It lives in a wee hut in the woods.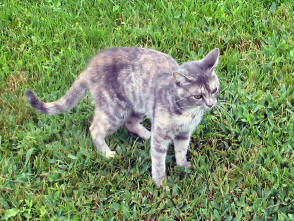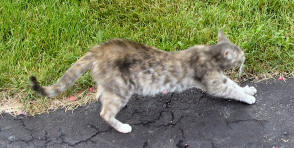 And this is outside cat who lives in their barn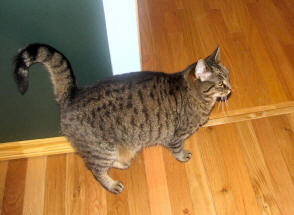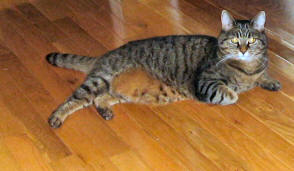 And this is inside cat who lives in the house :-)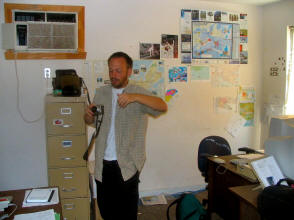 First call today was into the Reporter as they wanted my photo for an article they are planning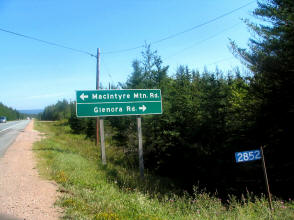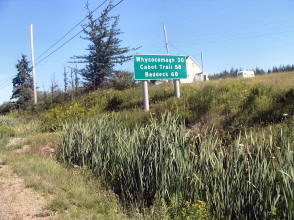 And then we were on our way to the Cabot Trail passing a couple of MacIntyre road signs on the way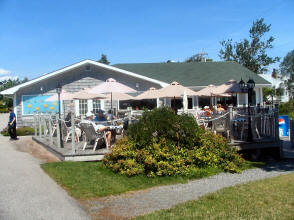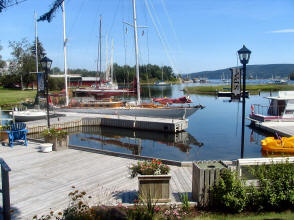 This was a nice wee spot for lunch and excellent food it was too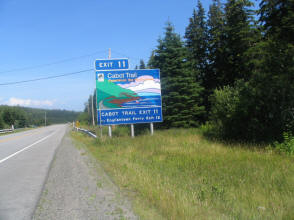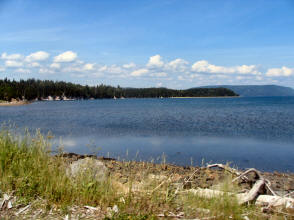 And here we enter the Cabot Trail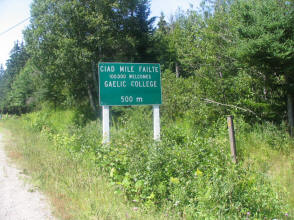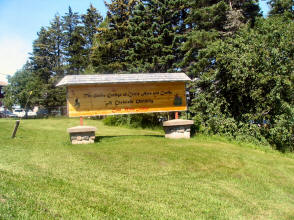 And we visit the Gaelic College
Colaisde na Gàidhlig | Gaelic College
Colaisde na Gàidhlig is first and foremost an educational non-profit institution, offering year-round programming in the culture, music, language, crafts, customs, and traditions of the immigrants from the Highlands of Scotland. The only institution of its kind in North America, students of all ages and skill levels visit the College every year to study under some of the finest instructors in Nova Scotia Gaelic culture. Featuring Doug Lamey and Sarah MacInnis, live from the Inverary Inn, Baddeck for Doug's CD release!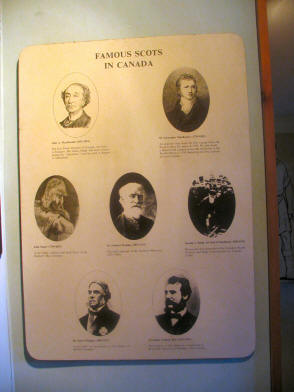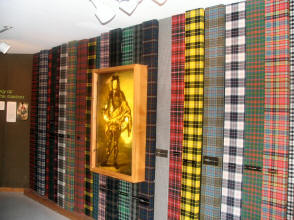 And this completes our tour of the college
As a wee note I have to say that I was a bit sorry that the college was not more open to the tourists. It would have been nice to see something of the work they do here. I can't help thinking that this is a missed opportunity to promote the work of the college and gaelic in particular. Of all the places I visited on Cape Breton this was the only place that failed to meet with my expectations.